Your Glass Patio Room
Beautiful, practical and affordable, the Panorama glass room from SunSpaces UK makes a spectacular addition to any property. Creating a smooth transition between home and garden, this sleek, sturdy structure will revolutionise the way you enjoy your outside space.

Available in 3 different designs, the stylish Panorama sunroom is the perfect way to enjoy the outdoors, even when the weather may have other ideas. With an aluminium frame and 10mm thick laminated safety glass as standard, there's no danger of rain stopping play.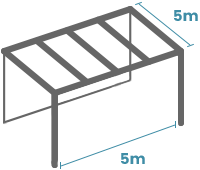 5m
NEW: 5m depth with glass roof
If you're looking to enjoy the great outdoors all year round from the tranquil serenity of your own secluded space, the Panorama glass patio room (also available as a polycarbonate garden room) is a fantastic option that ticks all the boxes. Lean-to and freestanding structures available.
Panorama from
£8,621 + VAT
3m wide x 2m deep glass room, including installation
Standard Sizes
Width - 3m to unlimited
Depth - 1.5m to 5m
Get A Quote Today


10 Year Warranty
All of our Panorama glass rooms come with a 10-year warranty as standard for peace of mind.
German Engineered
Our glass enclosed rooms are German-engineered and built to the highest specification. British craftmanship ensures they are fitted to the highest standards.
Extremely Versatile
Your outdoor room can be supplied in a wide variety of styles and configurations to suit your tastes.
Panorama Glass Room – Details:
Our Panorama garden rooms aren't just limited to one standard model; they are customisable with a range of additional add-ons available. Enhance your outdoor enjoyment with accessories that suit your needs, from remote-controlled electric shade systems to dual-purpose heater/sound speaker combos.



Standard

Round

Classic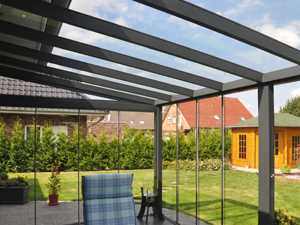 Clear


Opal


IR Clear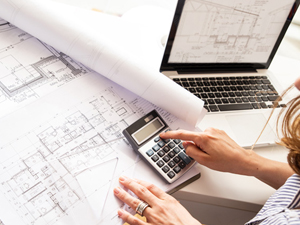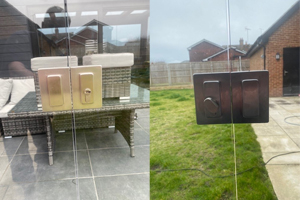 8mm thick laminated glass roof, able to withstand loads of up to 90kg per m2 (roughly 50cm of snow). Polycarbonate roof also available.
Various gutter options available
Choose from a range of colours:
Completely flexible bespoke garden rooms, designed to meet your exacting specifications
10mm thick laminated glass sliding walls –3 styles available.
Posts are 110mm x 110mm
Optional locking doors
This product is manufactured according to German construction standards, ensuring a guaranteed strong, safe and solid system and has been EN 1090-1 certified since January 2016.
Glass Room Designs

Example 1

Example 2

Example 3

Example 4

Example 5
Optional Extras
Our glass rooms aren't just the perfect accompaniment to a summer's day - they can make for a great social setting at any time of year, by day or by night. Brighten up your garden room with our 4 x LED light pack (with remote control system) and enjoy your garden even after daylight hours. Light extension packs are available if you would like additional lights.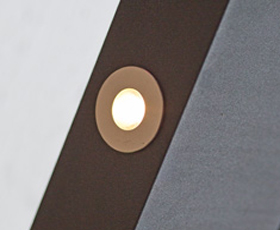 Set of 4 lights
£217 +VAT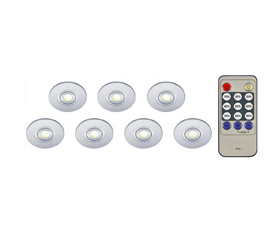 Set of 6 Lights
£263 +VAT

Set of 8 Lights
£309 +VAT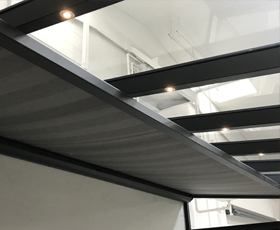 Set of 10 Lights
£355 +VAT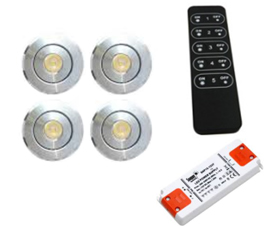 Set of 12 Lights
£400 +VAT
The British climate can be somewhat unforgiving at times, turning a cold breeze into a wintry bite even during the spring season, especially in the evening. Keep your glass room toasty with our range of heating options and enjoy the cosy warmth of your outdoor room whenever the mood strikes.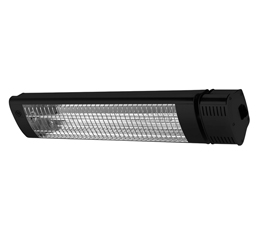 Model 1 1800w Infra-Red w/remote
£166 +VAT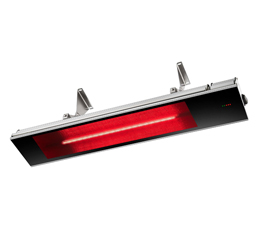 Model 4 1800w heating panel w/remote
£332 +VAT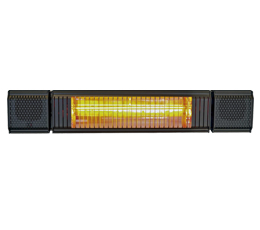 Model 5 heater and Bluetooth speaker w/remote
£315 +VAT
Combat screen glare and reduce internal heat with our range of fabric shade systems. We offer electric shade systems complete with UV-resistant material and available in a range of colours for full custom personalisation. Below-roof and above-roof shades available.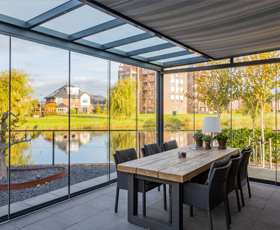 Roof shade pack (below roof)
Starting at
£1,790 +VAT
+VAT for a 3m wide x 2m deep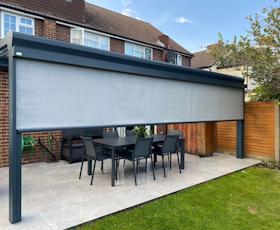 Roof shade pack (above roof)
Starting at
£2,270 +VAT
+VAT for a 3m wide x 2m deep
Whether you're entertaining guests, relaxing with your other half, or simply chilling out by yourself, keep your garden room ambience warm and welcoming with our all-in-one heater/sound system. Remote controlled for maximum relaxation and minimal effort, this feature is also Bluetooth-ready, allowing you to truly make this space your own.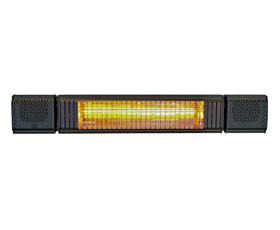 Model 5 heater and Bluetooth speaker w/remote
£315 +VAT