Your Garden Dining Room from SunSpaces
A dining room is a space where you come together with family and friends to enjoy each other's company over dinner. Ideally, your dining area will be separate from your living room and kitchen so that you can have a completely separate area to enjoy your dining experience with your loved ones.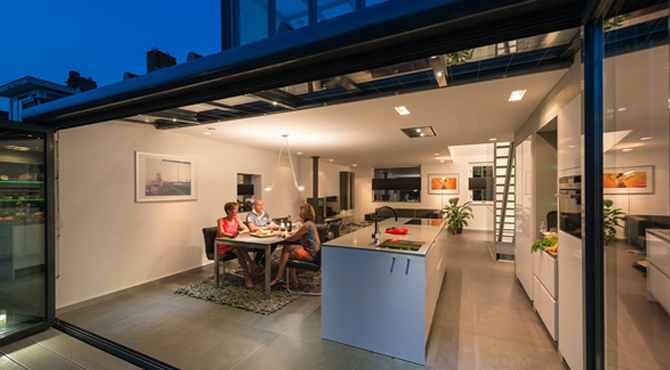 Outdoor Dining
SunSpaces garden rooms make perfect garden dining rooms, which will transform your dining habits once and for all. It will provide you with a beautiful area in which to truly enjoy the company of your family and friends whilst dining.

The added bonus? Our garden rooms and glass extension rooms are perfect for making the most of the sun, meaning that dining in the warmer months will be twice as enjoyable, providing you with space for entertaining well into the evening as you overlook your outdoor space from your garden dining room.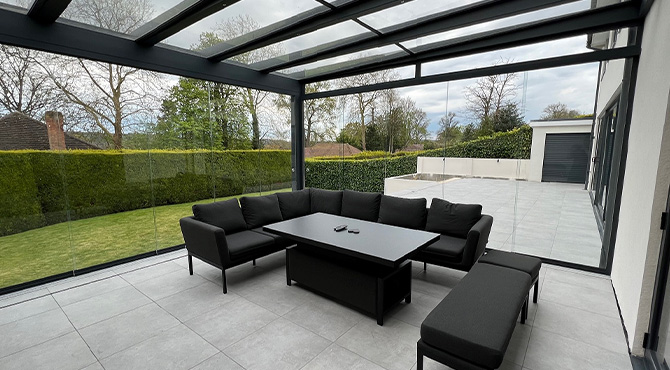 Don't Worry About the Weather
Our garden rooms and glass extension rooms are designed to help you make the most out of your outdoor space and enjoy your garden whatever the weather. With a garden dining room from SunSpaces, you'll be able to enjoy the beauty of your garden even when it's pouring with rain outside!

And when the sun does come out, you can open the doors of your garden dining room and really enjoy the lovely weather! Whether you opt for Panorama or Wintergarden, you'll be able to let the sunshine in and enjoy some fresh outdoor air while you dine.

An outdoor dining room (please note only outdoor furniture is recommended as the SunSpace is not waterproof) by SunSpaces will transform your home and provide you with a wonderful place where you and your loved ones can really enjoy your home.