Outdoor Gym
Your own space to exercise and keep fit!
If you find it difficult to drag yourself to the gym in the mornings and evenings, perhaps it's time to consider adding an exercise space to your own home. But why use the sitting room or the spare bedroom when you could have your very own
garden gym
out back?
SunSpaces'
garden rooms
and
verandas
make superb outdoor gym buildings, and exercising outdoors can make your daily workout far more enjoyable and inspiring. Call us on
0800 028 8756
or
click here to request a quote for your garden gym.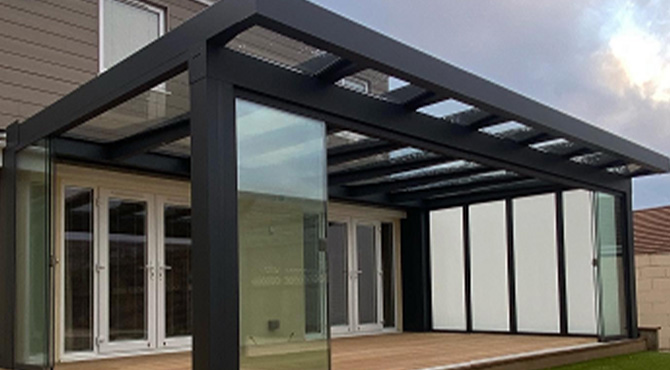 What will your garden gym look like?
SunSpaces offer a wide range of stylish outdoor buildings, including glass rooms and verandas in a variety of configurations.

Here are just a few of the options we have to offer:
LED lighting
Heating units
Shades and blinds
Sound systems
Ready to add an outdoor fitness suite to your home? Contact SunSpaces now to get a quote for your garden room gym.