Your Ultra Veranda
The aptly-named Ultra veranda is ultra-modern and unashamedly so. Boasting a unique cube design, this outdoor structure is the perfect complement to a contemporary home design.

The impressive design of the Ultra also features a concealed roof gradient to give the appearance of flat roof veranda, with an integrated glass slope in the beam.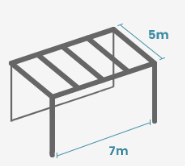 Cubist design - hidden roof slope/gradient
15
Enhanced 15 year warranty
Meanwhile, this product's larger posts and beams provide a wider overall span for an unobstructed view that not only maximises the outdoor ambience but truly enhances the overall experience.

All in all, the Ultra veranda is a real show-stealer with an innate wow factor that's hard to beat.
Ultra from
£13,645.00 inc VAT
5m wide x 3m deep veranda, including installation
Standard Sizes
Width - 5m to Unlimited
Depth – 3m to 5m
Get A Quote Today


15 Year Warranty
For ultimate peace of mind, our Ultra verandas come with a whopping 15-year warranty. Flat Roof Veranda
Our Ultra verandas have a concealed roof gradient, providing the appearance of a flat roof.
Extremely Versatile
Combine your veranda with your favourite paving or decking design for an unrivalled finish.
Ultra Veranda - Details:
A truly adaptable product, the Ultra is the ultimate ultra-modern veranda that can be personalised and customised in a variety of ways to further make it unique to your home. From configuration variation to additional walling options, this flat roof veranda is so much more than "one size fits all". Browse our range of accessories and let your imagination run wild.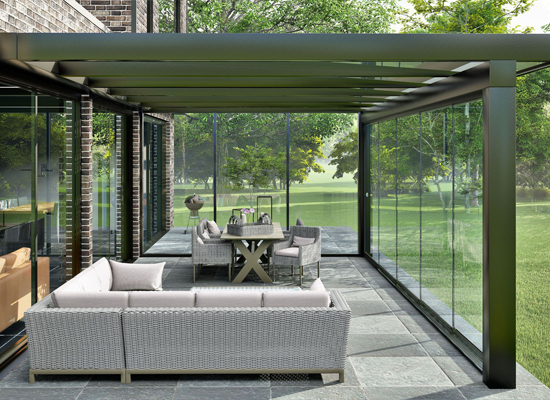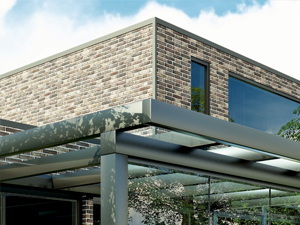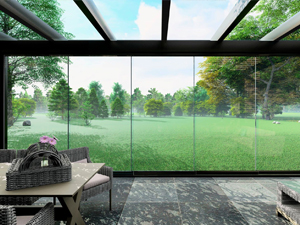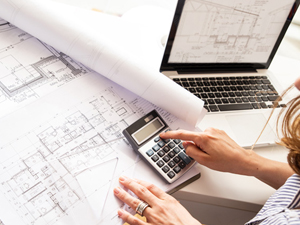 8mm thick laminated glass roof, able to withstand loads of up to 90kg per m2 (roughly 50cm of snow)
Sturdy, modern-looking gutter profile. Extra strong gutter, beams and uprights for a wide and deep span. Up to 7000 mm wide from a gutter on 2 stands.
Standard colours available:
Completely flexible bespoke verandas, designed to meet your exacting specifications
Cubist, rectangular design with integrated glass slope in the beam
This product is manufactured according to German construction standards, ensuring a guaranteed strong, safe and solid system and has been EN 1090-1 certified since January 2016.
Customise your SunSpace:

Side walls in aluminium, 10mm thick toughened safety glass or polycarbonate.

Freestanding/detached construction - locate your SunSpace anywhere in your garden.

A range of accessories including lighting and heating are available.
Veranda Configuration Options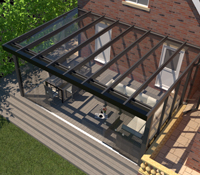 Example 1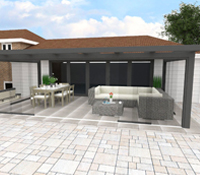 Example 2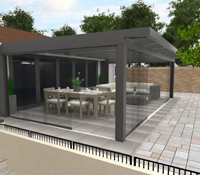 Example 3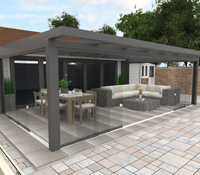 Example 4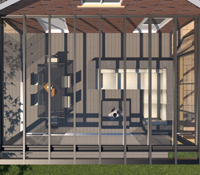 Example 5
Optional Extras
Don't let daylight dictate your outdoor enjoyment. Set your own curfew with LED lighting options and enjoy your SunSpace even after sundown. Comprising 4 LED lights and a transformer, our lighting packs also come with a handy control for remote usage. You can also choose to add more lights with an extension pack.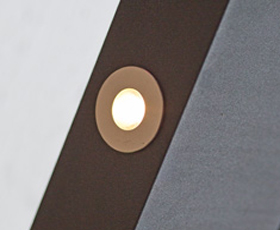 Set of 4 lights
£217 +VAT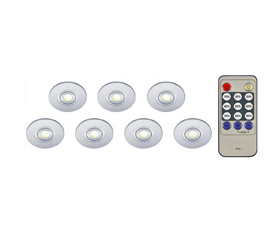 Set of 6 Lights
£263 +VAT

Set of 8 Lights
£309 +VAT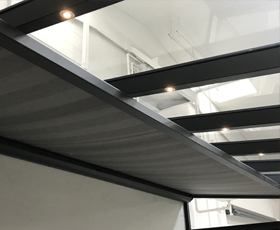 Set of 10 Lights
£355 +VAT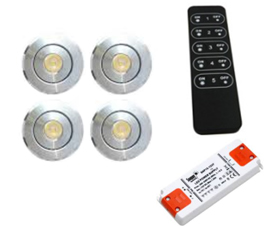 Set of 12 Lights
£400 +VAT
Why limit your SunSpace enjoyment to warm weather and daylight hours? Browse our range of heating options to warm up and enjoy your veranda all year round, whatever the weather.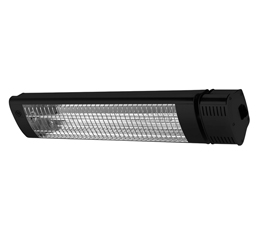 Model 1 1800w Infra-Red w/remote
£166 +VAT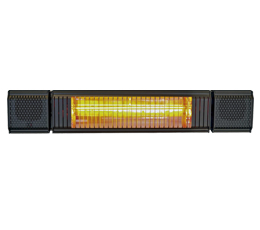 Model 5 heater and Bluetooth speaker w/remote
£365 +VAT
Combat screen glare and reduce internal heat with our range of fabric shade systems. We offer electric shade systems complete with UV-resistant material and available in a range of colours for full custom personalisation. Below-roof and above-roof shades available.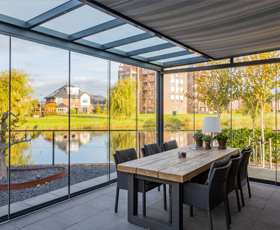 Roof shade pack (below roof)
Starting at
£1,790 +VAT
+VAT for a 3m wide x 2m deep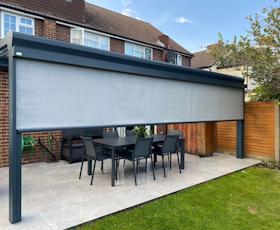 Roof shade pack (above roof)
Starting at
£2,270 +VAT
+VAT for a 3m wide x 2m deep
An all-in-one heating and sound system, this dual-purpose fixture comes with an integrated Bluetooth stereo and dimmable lamp feature. Both the heater and speakers can be controlled via an app or remote, so you can adjust the sound and heat as required with minimal effort.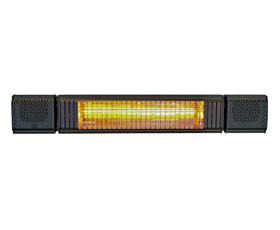 Model 5 heater and Bluetooth speaker w/remote
£365 +VAT
Working from Home – An Outdoor Retreat
During the 2020 coronavirus pandemic, the UK government (as well as the devolved governments in Scotland, Wales and Northern Ireland) urged everyone to work from home if possible. Many people found that remote working suited them very well, not least because it gave them a break from the daily commute and enabled to them to spend more time with their loved ones. But working from...
View Case Study