Your Outdoor Veranda
Want to spend more time in your garden but find your outdoor plans are often foiled by inclement weather? If so, the Aspire glass veranda from SunSpaces may be just what you're looking for.
These stunning glass roof verandas are stylish, contemporary and sturdy enough to withstand any weather. They can easily be attached to the back or side of your home, or we can even supply a detached glass veranda to stand elsewhere in your garden.
Your Aspire veranda will be installed by our
professional veranda installers
. To request a quote for your project, please
get in touch today
.
5m
5m max span on 2 postsMaximum depth: 5 metres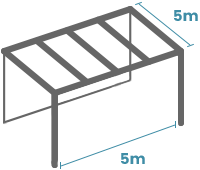 5m
NEW: 5m depth with glass roof
Looking for something wider? Our
Aspire+ veranda
has a maximum width of 7m on 2 posts.
If your budget won't stretch to a glass roof veranda, why not select polycarbonate in either a clear, IR clear or opal finish? Whichever option you choose, the end result will be the same: a luxurious, weatherproof canopy that gives you the freedom to enjoy the outdoors, whatever the weather! Are our Aspire Glass Verandas not quite the style or dimensions you had in mind? SunSpaces offer also offer a range of stunning
garden rooms
.
Aspire from
£5,375.00 inc VAT
3m wide x 2m deep veranda, including installation
Standard Sizes
Width - 2m to unlimited
Depth - 1.5m to 5m
Best Seller Sizes & Prices:
4x3 £6,838
5x3 £7,581
6x4 £9,843
Get A Quote Today


10 Year Warranty
All of our Aspire verandas come with a 10-year warranty as standard for peace of mind.
German Engineered
Our Aspire verandas are German engineered and built to the highest specification. British craftmanship ensures they are fitted to the highest standards
Extremely Versatile
Combine your veranda with your favourite paving or decking design for an unrivalled finish.
Learn More About the Aspire Veranda
Aspire Veranda - Details:
We understand that your home is uniquely distinct to you. With that in mind, we offer a wide range of accessories to complement our glass roof verandas, ensuring you receive a finished product that fits perfectly into your outdoor space. You can even modify your veranda with screens or aluminium walls, providing a restricted view from the outside for enhanced privacy in your outdoor living space.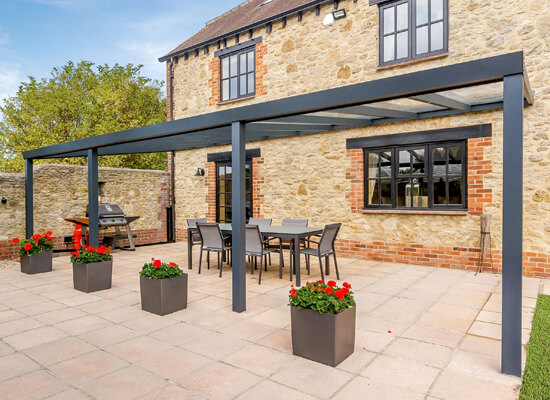 Standard

Round

Classic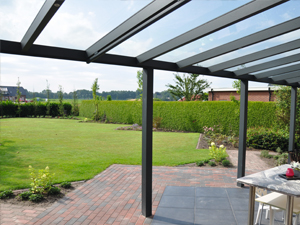 Clear


Opal


IR Clear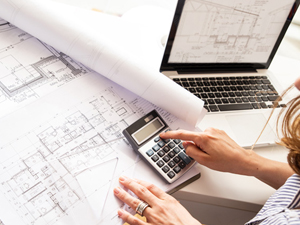 8mm thick laminated glass roof, able to withstand loads of up to 90kg per m2 (roughly 50cm of snow). Polycarbonate roof also available.
Various gutter options available.
Choose from a range of colours:
Completely flexible bespoke verandas, designed to meet your exacting specifications.
Posts are 110mm x 110mm
This product is manufactured according to German construction standards, ensuring a guaranteed strong, safe and solid system and has been EN 1090-1 certified since January 2016.
Customise your SunSpaces veranda

Choose your roof material: polycarbonate (clear, IR clear or opal finish) or glass?

Freestanding/detached construction - locate your SunSpace anywhere in your garden.

We offer a range of accessories for our verandas, including lighting and heating.
Veranda Configuration Options

Example 1

Example 2

Example 3

Example 4

Example 5
Optional Extras
Illuminate your SunSpace and enjoy the evenings for longer by adding a set of LED spotlights to your Aspire Veranda. Consisting of 4 LED lights, a transformer and a remote-control unit, these lights will transform your SunSpace at night. You can also add extension light kits should you require more lights.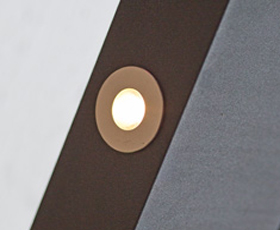 Set of 4 lights
£217 +VAT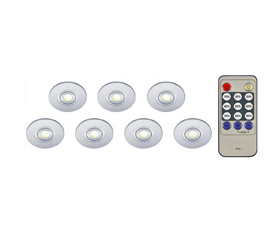 Set of 6 Lights
£263 +VAT

Set of 8 Lights
£309 +VAT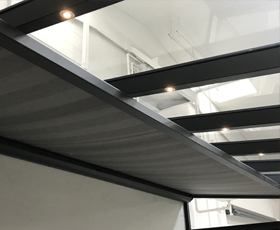 Set of 10 Lights
£355 +VAT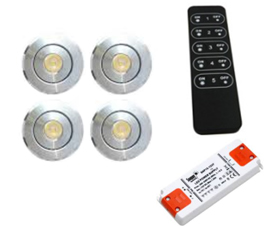 Set of 12 Lights
£400 +VAT
We offer a range of outdoor heaters to choose from - including an innovative heating and sound system – for maximum outdoor comfort and relaxation. Given the unpredictable nature of British weather, these heaters will likely come in very handy indeed!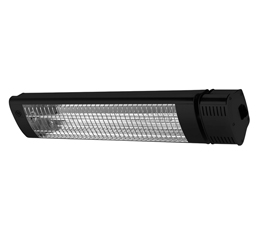 Model 1 1800w Infra-Red w/remote
£166 +VAT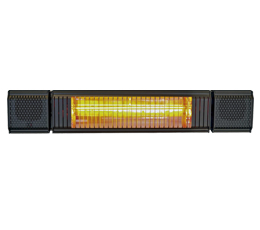 Model 5 heater and Bluetooth speaker w/remote
£365 +VAT
Combat screen glare and reduce internal heat with our range of fabric shade systems. We offer electric shade systems complete with UV-resistant material and available in a range of colours for full custom personalisation. Below-roof and above-roof shades available.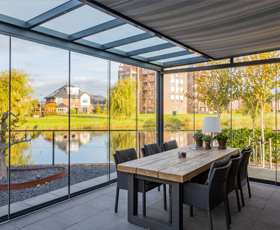 Roof shade pack (below roof)
Starting at
£1,790 +VAT
+VAT for a 3m wide x 2m deep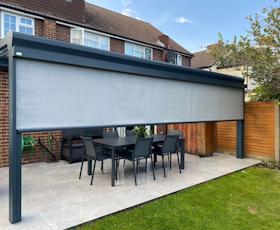 Roof shade pack (above roof)
Starting at
£2,270 +VAT
+VAT for a 3m wide x 2m deep

An all-in-one heating and sound system, this dual-purpose fixture comes with an integrated Bluetooth stereo and dimmable lamp feature. Both the heater and speakers can be controlled via an app or remote, so you can adjust the sound and heat as required with minimal effort.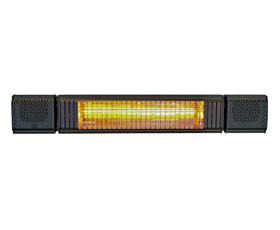 Model 5 heater and Bluetooth speaker w/remote
£365 +VAT