In stock now – delivered within 3 days. Prices from £1,895. Call 029 2080 3756 to order your Solaris veranda!
Solaris DIY Veranda Kit
If you want to add a veranda to your property, the Solaris veranda from SunSpaces is a stylish and cost-effective solution. This DIY veranda is easy to install – two people working together can assemble it in approximately 3 hours.

The veranda has a sturdy 10mm polycarbonate roof with an opal finish. Once it's built, this weather-resistant canopy will give you the freedom to enjoy your outdoor space whatever the British climate brings!

With three different sizes available, this budget-friendly DIY veranda boasts all the luxury of our Aspire range without breaking the bank.
Solaris: sunny, bright and brilliant This DIY veranda kit includes everything you'll need to set up your Solaris veranda. Not only will you have plenty of room to socialise and relax in your new space – you'll also have the satisfaction of knowing that you put it together yourself.
Size Options:

3 x 3m on 2 posts
Dimensions: 3.04m wide x 3m deep
Price: £1,250.00 inc VAT

4.2m x 3m on 3 posts
Dimensions: 4.24m wide x 3m deep
Price: £1,500.00 inc. VAT

5.4m x 3m on 3 posts
Dimensions: 5.44m wide x 3m deep
Price: £1,750.00 inc. VAT

Budget-Friendly
Your perfect SunSpace doesn't have to break the bank. Our Solaris veranda offers superb quality at an affordable price.

German-Engineered
The Solaris DIY veranda kit is made in Germany to the very highest specifications.

10 Year Warranty
All of our verandas come with a 10-year warranty as standard, for your peace of mind.
Solaris DIY Veranda – Details:
Homes are incredibly unique spaces – and we want to ensure that your SunSpace is special to you. To accommodate your needs, we offer a wide range of accessories to complement this veranda.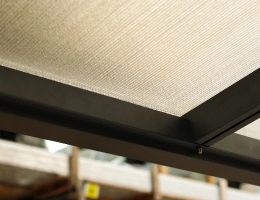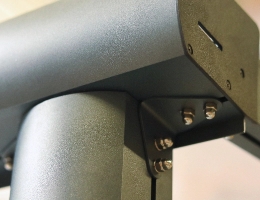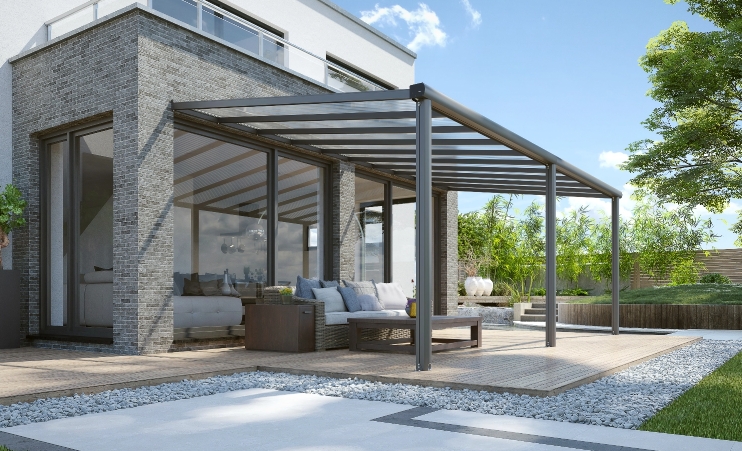 10mm polycarbonate roof

Colour Opal
Posts are 110 x 95mm with a rounded front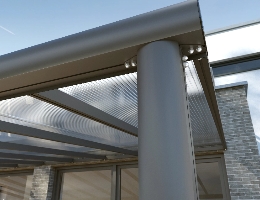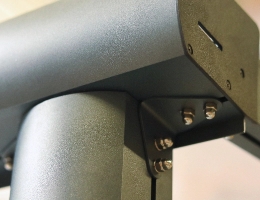 Download Veranda Installation Instructions
Optional Extras
For ultimate comfort and relaxation, why not complement your SunSpace with one of our toasty outdoor heaters? Don't let the sun go down on your outdoor fun – keep your outdoor haven glowing all year round.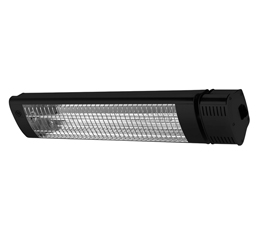 Model 1 1800w Infra-Red w/remote
£166 +VAT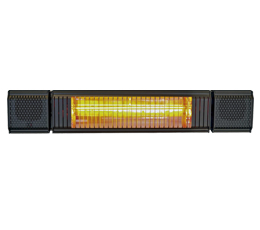 Model 5 heater and Bluetooth speaker w/remote
£365 +VAT
Turn your SunSpace into a true summer sanctuary with our awesome all-in-one heater and sound system. Remotely adjustable and Bluetooth compatible, this dual stereo/heater combo allows you to enjoy the sounds you love well after sundown.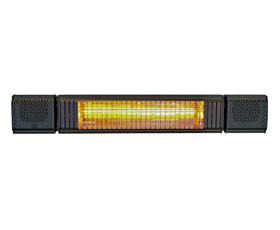 Model 5 heater and Bluetooth speaker w/remote
£365 +VAT
Solaris DIY Veranda Gallery