Your Atrium Veranda
When it comes to luxury verandas, few offer the classic appeal of the Atrium veranda. Elegantly designed with slimline profiles for greater transparency, this all-weather outdoor haven is the perfect place to soak up the sun, relax with a good book, or uncork a bottle with family and friends.

The supporting posts are attached to the outside of the roof section, not only allowing for maximum space within the veranda but also improving the view, further enhancing the overall outdoor experience.
Featuring concealed flood drainage, reinforced steel rafters and a sturdy aluminium structure, the Atrium is more than capable of keeping you protected from the elements, allowing you to enjoy the outdoors – whatever the weather.
3m wide x 3m deep veranda, including installation
Standard Sizes
Min. Width – 2.1m.
Max Width - 9m
Min. Depth – 2m
Max Depth - 6.1m
Get A Quote Today


3 Year Warranty
All of our Atrium verandas come with a 3-year warranty as standard for peace of mind.


Greater Transparency
These luxury verandas feature slimline profiles and exterior supports for better visibility.
Extremely Versatile
Combine your veranda with your favourite paving or decking design for an unrivalled finish.
Atrium Veranda - Details:
Fully customisable to fit your preferences, lifestyle and needs, our Atrium luxury verandas offer a wide range of options to enhance your outdoor enjoyment. Accessories include lighting and heating options, as well as more specific features like sound systems and privacy-boosting screens.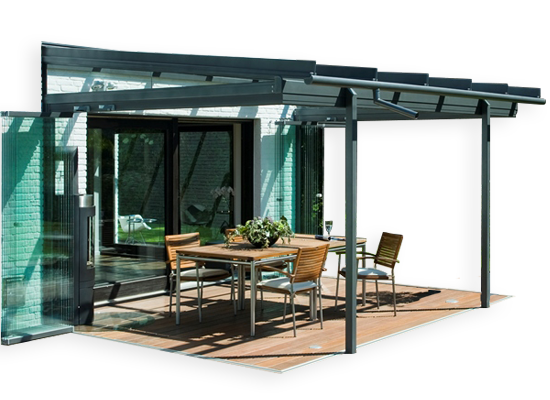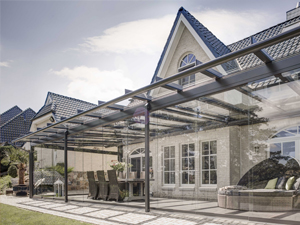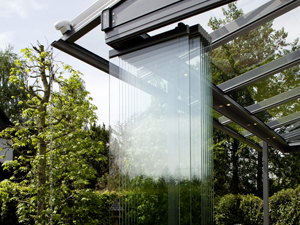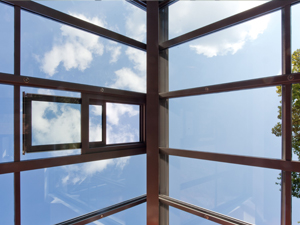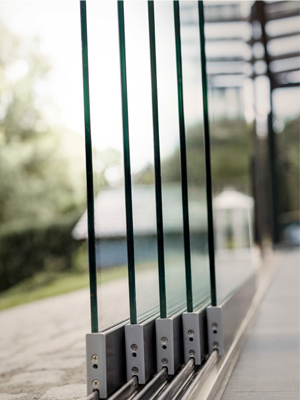 8mm thick laminated glass roof, able to withstand loads of up to 90kg per m2 (roughly 50cm of snow). Polycarbonate roof also available.
Roof Pitch / Angle: choose between 5° to 25°.

Up to 6m projection
View our colour options here
Add glass doors to enclose one or more sides
Concealed roof drainage

Reinforced steel rafters
Optional Ventilation
This product is manufactured according to German construction standards, ensuring a guaranteed strong, safe and solid system and has been EN 1090-1 certified since January 2016.
Veranda Configuration Options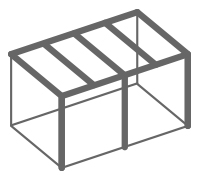 Example 1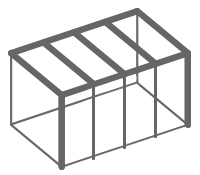 Example 2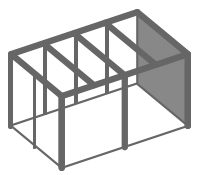 Example 3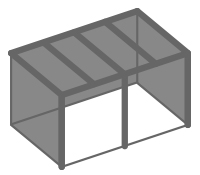 Example 4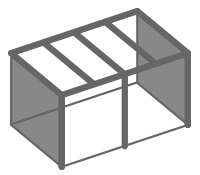 Example 5
Optional Extras
Entertaining at dusk is no problem with a range of low voltage lightstrips which are integrated into the rafters. The Atrium garden room can also accommodate a selection of spotlights, halogen lights and star spot lights, all of which feature dimmable transformers.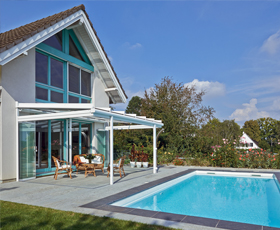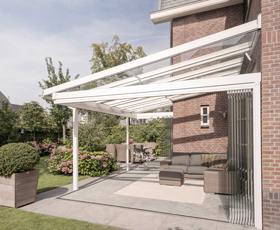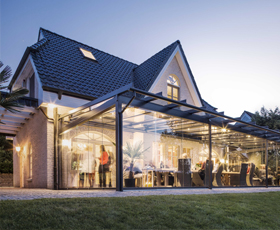 Frosty weather and chilly evenings can put your outdoor plans on ice in an instant. Avoid being left out in the cold with our variety of heating options and keep your veranda toasty regardless of season.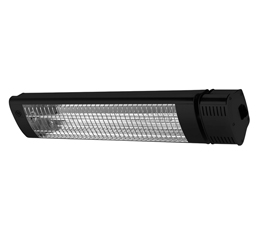 Model 1 1800w Infra-Red w/remote
£166 +VAT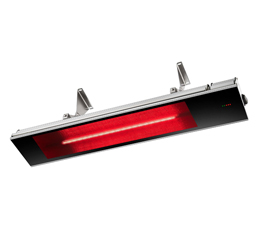 Model 4 1800w heating panel w/remote
£332 +VAT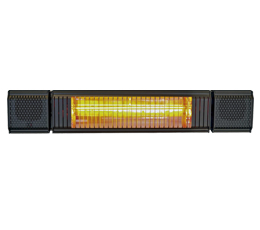 Model 5 heater and Bluetooth speaker w/remote
£315 +VAT
Combat screen glare and reduce internal heat with our range of fabric shade systems. We offer electric shade systems complete with UV-resistant material and available in a range of colours for full custom personalisation. Below-roof and above-roof shades available.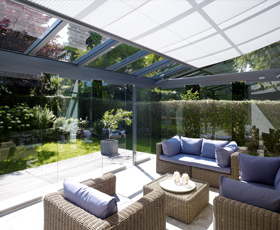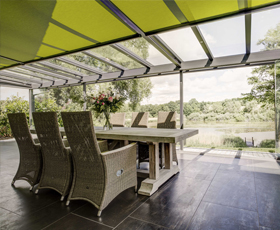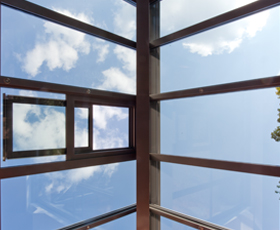 An all-in-one heating and sound system, this dual-purpose fixture comes with an integrated Bluetooth stereo and dimmable lamp feature. Both the heater and speakers can be controlled via an app or remote, so you can adjust the sound and heat as required with minimal effort.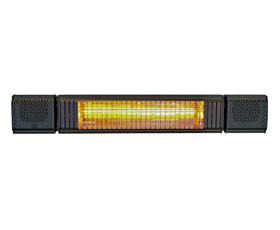 Model 5 heater and Bluetooth speaker w/remote
£315 +VAT